Teknofarma was founded in 1963 thanks to the brilliant intuition of its founder, Vittorina Colombatti. She applied the experience gained in human pharmaceuticals to animal care, knowing that in those years there was a lack of products especially formulated for specific animal diseases, which were still little known and neglected.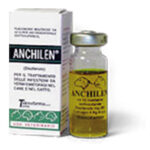 In 1967 Teknofarma developed Anchilen, the first injectable anthelmintic for dogs in Italy. It was formulated to treat the house puppy, the beloved Asch, who did not respond to traditional treatments.
After this first breakthrough, under the leadership of its Founder, Teknofarma has been the protagonist of important scientific and industrial developments. These have resulted in unique and innovative products in the Italian veterinary pharmaceutical sector, responding to the growing need to care for animals, particularly dogs and cats, who have become an increasingly important part of the daily lives of families.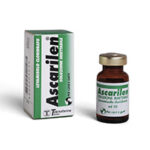 Ascarilen, the first product for dogs and cats based on levamisole, a levorotatory isomer of the much less active tetramisole which was then available on the market.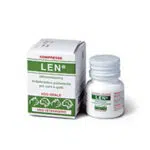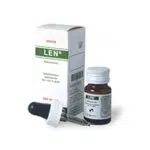 Len, the first oral polyvalent anthelmintic for dogs and cats.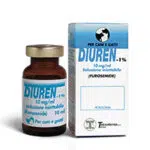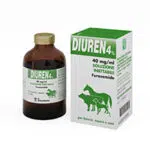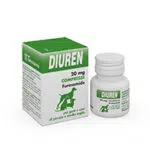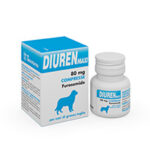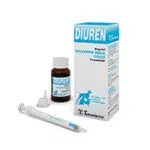 Diuren, the first veterinary diuretic and still the only one with a full range of formulations and concentrations.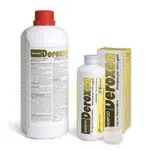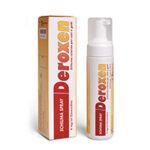 Deroxen,the first chlorhexidine-based veterinary medicinal product registered in Italy.
Driven by the conviction that the good health of animals is a state of physical wellbeing and harmonious balance of the body – determined to a large extent also by a balanced diet – Teknofarma has been a pioneer in the formulation of products for the targeted supplementation of the diets of dogs and cats since the early 1990s, when family pets mainly ate homemade food.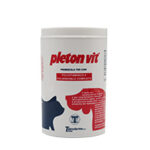 Teknofarma has developed iconic products in this field, starting with Pletonvit, a complete polymineral and polyvitamin supplement for dogs, useful for covering the needs of animals in particular situations such as growth, pregnancy, lactation, convalescence, senility.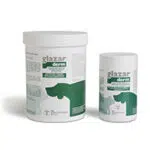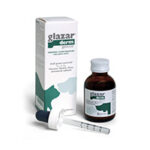 Glazar Derm, a complementary feed containing the main elements involved in and necessary for a good skin and coat metabolism, and the first containing Omega 6 and Omega 3 essential fatty acids.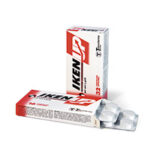 In 2000 Iken Up was launched, the first commercially available product for a targeted, wide and calculated supplementation to meet the increased need of nutrients and micronutrients resulting from various kinds of stress.

In 2021 Teknofarma obtained the prestigious GMP+ Feed Safety Assurance certification (GMP+ B8 Production of and Trade of Pet Foods), an internationally recognized standard specific to Pet Food. Teknofarma is currently the only company in the veterinary sector in Italy – and one of the few in the world – to be GMP+ B8 certified.
Today Teknofarma is an all-Italian, dynamic, market-leading company that is open to the challenges of an ever-evolving world. It offers a wide range of medicinal, hygiene and nutritional products for the care and wellbeing of companion animals. A key principle that guides and underpins guides the Company's operations is Quality.